---
---
---
---
Families
---
At St. Baldrick's, funding childhood cancer research is our mission. But for six of our staff, the goal is deeply personal — because their children were diagnosed with cancer. Read on for thoughts from these moms on what Mother's Day means to them, what they've learned about motherhood through the good times and bad, and how childhood cancer has changed their lives forever.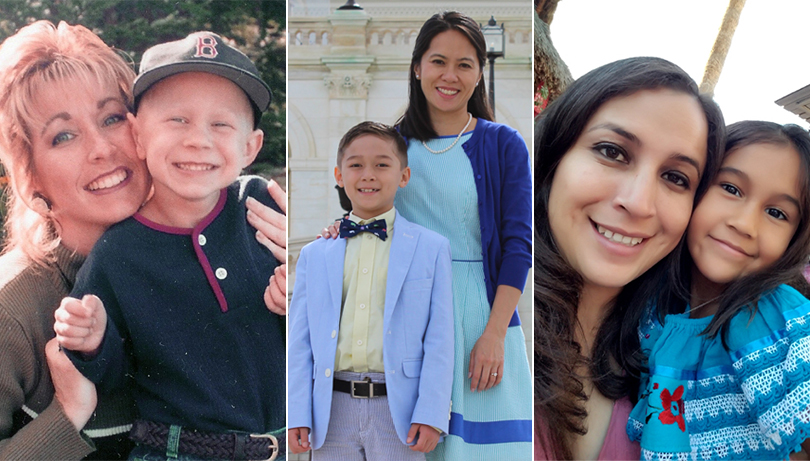 St. Baldrick's staff members and cancer moms from left to right: Robyn with her son Keaton, Nancy with her son, Scott, and Vanessa with her daughter, Aubrey.
Danielle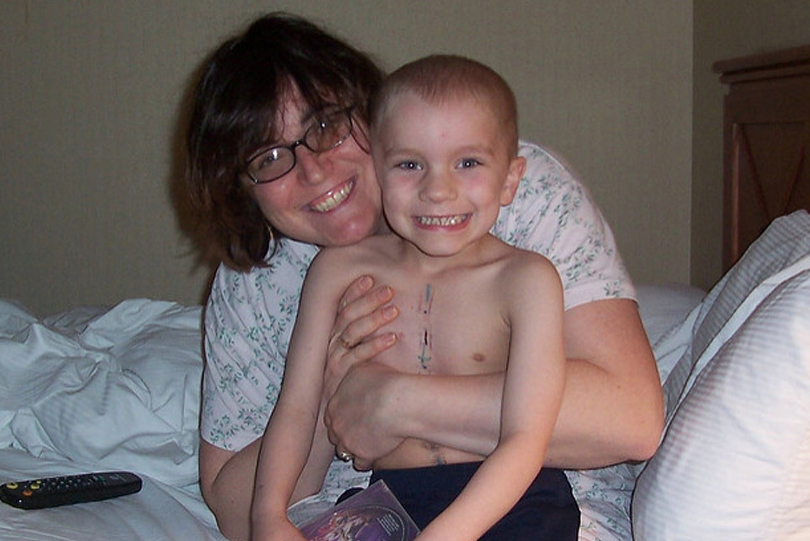 Danielle holds her son Mason, who was diagnosed with medulloblastoma in 2006. A force to be reckoned with, the little boy faced his cancer with stalwart determination and his signature stubbornness. Mason died in 2007.
Mother's Day is always bittersweet for me. I will always be a mom to three boys. I just do not have one here with me because cancer took Mason's life from us. Mother's Day reminds me of Mason's laughter, competitive nature, his love for his brother and the family we had. I am Mason's mom. Cancer made me do things to my son I never imagined I would have to do to my child to get him to survive. Cancer taught me how to be a fierce advocate for my child. Cancer made me live my worst moments as a mom and some of the best. Cancer taught me I had to take care of and protect all my kids, not just the one who was sick. Cancer broke my heart. But being a mom to Mason, Mateo, and Marcus puts my heart back together every day.

---
---
---
---
---
---
« Newer Posts
Older Posts »