Fundraising Tips
---
Organizing a head-shaving event is a big job, as Volunteer Event Organizer (VEO) Robbie Tiffin knows. So he created a plan to help his event succeed — and it worked. Robbie shares his secrets for a extraordinary event below.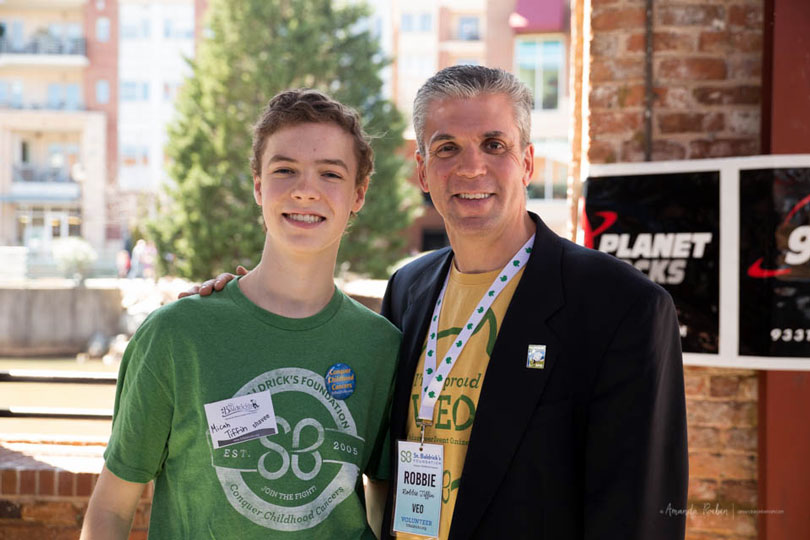 Robbie and his son, Micah, smile with full heads of hair just before their shave.
It was October 13, and our VEO had sent an email to our team sharing that he was unable to organize our next St. Baldrick's event. That was the bad news.
The good news? I was ready to step in.
Our event had been pretty successful in the past, but I didn't want it to be just another "rinse and repeat." We owed it to the kids to make this event bigger and better than ever.
---
---
---
---
---
---
---
---
---
---
« Newer Posts
Older Posts »