---
---
Families
---
Connecting your efforts with an Honored Kid gives you fundraising superpowers! Find out more — and how to add an Honored Kid to your fundraising page — from Kelly Forebaugh, mom to Honored Kid Jackson and the Director of Hero Funds and Memorials at St. Baldrick's … (Not a St. Baldrick's participant? Get involved!)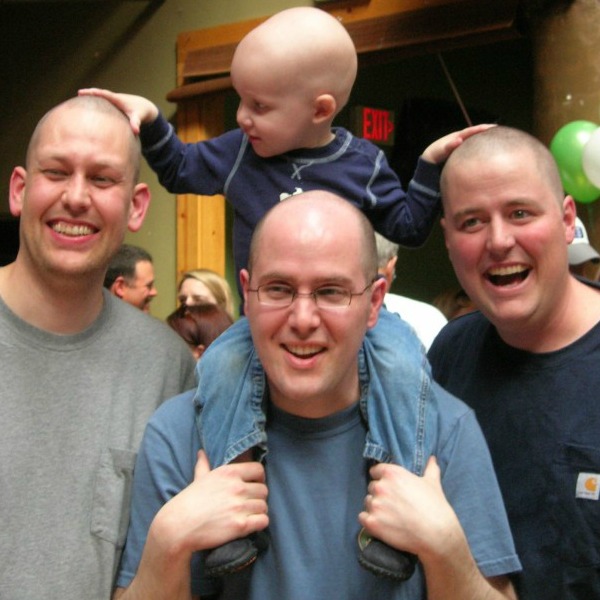 Honored Kid Jackson in 2006, checking out some heads that were shaved in his honor.
My journey with St. Baldrick's started 11 years ago. My then 22-month-old son, Jackson, had just completed treatment for pediatric cancer, and we celebrated this momentous milestone by attending our first St. Baldrick's head-shaving event.
Our family fell in love with St. Baldrick's that year. We were struck by the simplicity of the fundraising model, the fun, and most importantly, how empowered we felt.
Over the years, our commitment to St. Baldrick's grew as we attended more events, volunteered, shaved, shared Jackson's story, and experienced success with our fundraising efforts.
---
---
---
---
---
---
---
---
« Newer Posts
Older Posts »