Do What You Want
---
Meet Zein, a goofy, laid back kid with a sunny attitude. Despite his ongoing battle with neuroblastoma, he'll be VIP at the St. Baldrick's Ever After Ball fundraiser this weekend. But honestly, he's a VIP in our hearts all the time. Read on to learn why…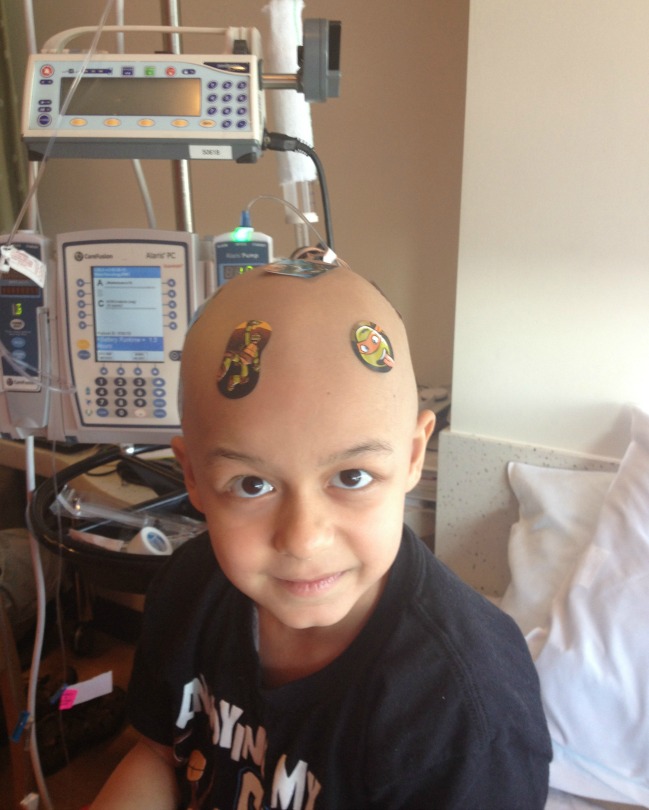 Zein goofs around at the hospital during treatment for neuroblastoma.
When Honored Kid Zein grows up, he wants to invent a food that heals cancer and allows kids to get better without getting sick from chemo or having to swallow pills.
This very cool idea is brought to you by a 10-year-old boy that his mom, Radwa, called "the most chill kid" you'll ever meet. Zein is "silly, humble, super kind and loves to be there for everybody else," she added.
Even before the cancer.
---
---
---
---
---
---
---
---
---
---
« Newer Posts
Older Posts »